Preventative dentistry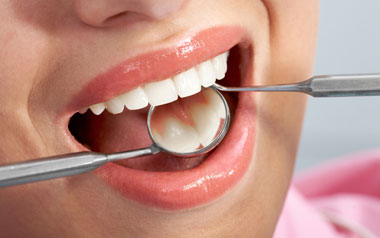 Hygiene services
Good dental hygiene is important not only for preventing tooth decay and gum disease, but for maintaining strong overall health and well being. Your total health is important to us, and your dental care team at DCW offer complete oral care services. We perform oral cancer screenings and comprehensive periodontal evaluations.
Periodontal disease, more commonly referred to as gum disease, is one of the most common, yet treatable and preventable oral issues. When left untreated, periodontal disease can lead to a number of serious issues including chronic bad breath, tooth loss, and bite alignment problems. In extreme cases, gum disease has even been linked to cardiovascular disease, heart attacks, and strokes.
Depending on the severity of your periodontal issue, our team can treat periodontal disease with non-surgical techniques known as scaling and root planing. During these treatments, Our well trained hygienists will perform a thorough cleaning of your teeth and root tissues close to your gums in order to reduce bacteria and remove harmful plaque and tartar buildup. Following a non-surgical periodontal treatment, you can expect to return to your daily routine that day!
Severe cases of gum disease may require surgery to restore oral health. At DCW, we have a periodontist ( a dentist who specializes in gum surgery) on our team to address advanced periodontal treatments such as:
Soft Tissue Grafting – Bacteria is removed and healthy gum tissue is transplanted into damaged areas to replace infected tissue and help spur the regeneration of new tissues.
Bone Grafting – Harmful bacteria is removed and healthy bone tissue is transferred to the affected areas. The transplanted bone tissue also helps to regenerate new, healthy tissues.
Pocket Reduction – Gum tissue is pulled back and bacteria is removed from the exposed pocket. Once all bacteria has been eliminated, the gum tissue is reattached and positioned to reduce the size of the affected pocket.
Crown Lengthening – Excess gum tissue covering the teeth is removed. This allows hidden bacteria and plaque pockets to be cleansed and removed. This treatment can also enhance the aesthetics of your smile by exposing more of your teeth. Crown lengthening can often be achieved utilizing non-surgical laser dentistry.
For more information on gum disease contact DCW today!